How to host a website
Great web hosting comes down to four things:
great support, great performance, great security and scalability.
Now that you have chosen your new domain name, it's time to talk about hosting your website.
But you may be wondering: "what is web hosting?"
Think about it this way. Your domain name is the equivalent of your street address on the internet.
So if your domain name is your your street address, your web hosting service is the home you live in at that address.
Make sense?
Behind the scenes at most hosting providers, it will look a little like this.
Your web host is where your website physically resides, very much in the same way that your house, or apartment is located at your street address.
Every website, WordPress or otherwise, has to have a place to live so it can be served to your visitors online.
There are several different kinds of web host so it's important to know what you're looking at.
The bottom line is this:
There are a ton of options to choose from – ranging from free to several thousand dollars a month. Knowing what you need is crucial so let's jump in.
What is Free Web Hosting?
When it comes to figuring out how to host your website, there is good news, and bad news.
First – the good news:
You don't have to pay for web hosting! That's right – there are tons of places you can host your site for free.
However, before you run off to find the best free web host you can find, I need to remind you that free always comes at a price.
In most instances, free web hosts are very inflexible, and don't scale well.
Plus, you're also at the mercy of their system and you end up not being able to use the domain name you spent so much time researching without upgrading your service with them. Your domain goes from 'myawesomedomain.com' to 'myawesomedomain.wordpress.com' and that's not what you want.

It doesn't exactly put you in the most professional and competent light, so avoid the free solutions.
What is Shared Hosting?
Shared hosting is the most basic and least expensive of site hosting options and it's usually the kind of service you hear about when you're are asking others about hosting.
It's virtually always the one that you see promoted and advertised at crazy low rates, and one that affiliates love to promote.
A shared hosting plan means there are many sites hosted together on a single server. This means that your website can be on the same server with up to several hundred other sites. Shared hosting accounts have a prescribed amount of drive space and bandwidth but all sites on the server are pulling from the same pool and often this can cause performance issues.
Bottom line:
Shared hosting is a solid place to get started, but just like your college apartment, you don't want to live here forever.
What is Cloud Hosting?
Cloud hosting is a fantastic solution because it allows several hosting servers to act as one and spread the load across them all.
Your website will share resources with several other websites, but because the load is distributed across several machines, your performance is maintained due to your site's access to multiple networked servers thus overcoming performance issues that are widespread in shared hosting environments.
Traffic issues on one site won't negatively affect your site as the system simply scales to meet the increased demands. While you may not have the fine-grained control of your hosting environment as you would with VPS and dedicated hosting you have great flexibility and serious performance available to you.
Here's the deal:
Cloud hosting delivers a lot of the same benefits you get from more robust hosting services at prices that can be comparable to shared hosting plans.
What is Virtual Private Server Hosting?
Are you a control freak? Because if you are, then you'll like hosting with a virtual private server (VPS).
VPS hosting means that you have got your own server which has just one site on it – yours. All of the server resources are solely devoted your site and yours alone.
VPS servers are virtualized servers which is essentially one powerful computer that is partitioned into a few completely different virtual machines that are configured to perform as a stand-alone machine and run one website.
You get a lot of control with a VPS plan so knowing what you are doing with a server is critical if your plan isn't a professionally managed plan.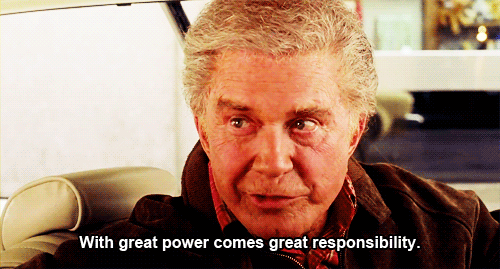 This one isn't for most newbies.
What is Dedicated Server Hosting?
Got deep pockets and a server tech on retainer? Then this is may be the option for you. Dedicated servers are wide open power and control.
Some sites have one, some have thousands (think Amazon, or Facebook for example). A dedicated server is precisely what it sounds like – an entire server dedicated to running your website.
As with the VPS server, all of the computer's resources are dedicated to powering your website. Dedicated servers are sometimes utilized by companies and smaller firms that need a lot of horse-power and control of their hosting environment.
They're as secure as their owners decide to make them to be and frequently use security hardware in addition to software to keep their servers secure.
Dedicated servers give you the most control and power. It doesn't actually get much better than this but you are going to pay for it.
Ok great – I'm ready to go!
Not so fast my friend.
Figuring out what kind of hosting service you need is just the first step. Not all hosting companies are created equally and you need to know what to look for when it comes to choosing a web host.
I already mentioned that great web hosting comes down to these four elements: great support, great performance, great security and scalability.
It's time to talk about what you need from your hosting provider.
Great Support
In my early days of getting started I leaned on the support team of my hosting provider a lot to figure out where different problems were coming from.
Some providers were great at providing direction and even would roll up their sleeves and help if they had time. Others did not.
There were a couple companies I worked with in my early years that were quick to point out the scope of their service level agreement, and basically told me they wouldn't help, that the problem was on my side and I needed to talk to my developer.
Not really helpful.
But to be fair, my coding issues aren't necessarily their problem. I get that.
But on many occasions I didn't know where the problem was coming from. I didn't know if the problem was something wrong with my code, something wrong with the way things were set up in the hosting account or if something was going wrong with the actual server I was working with.
All that repeating the service level agreement to me did was insure that I was going to cancel my service with them and find another company that would actually help figure out where the actual problem was coming from.
Some hosting providers are willing to help you track down your issue and get it solved. Others expect a certain level of knowledge on your side to be able to use their service. It's important to figure out how much help you're going to need, then see what kind of help the hosting companies that you're looking at will provide.
Asking for recommendations about providers will help you get an understanding of what kind of service level you can expect. It's worth it to pay a little more for a company who is dedicated to customer support, rather than be frustrated like I was in my early days and be stuck with a problem you can't solve.
Great Performance
One of the most important aspects to your hosting service is how fast it's going to perform. Website speed is such a crucial issue. It's one of the criteria that Google uses to evaluate your site for good reason.
Slow site load times frustrate users and send them back to search results looking for another answer to their question, and Google does not like that.
Brian Dean from Backlinko, points out that since 2010 "Google has used site speed as an official ranking signal."
That's not the only factor, of course, but it's one that you have control over and that's why we're talking about it here.
Visitors to your site want your content to load FAST. Who likes waiting around for a page to load? "I do" said no one ever.
Your host should have a reputation for great performance and speeds. There is a lot that goes in to how fast a page loads, but the important thing to remember here is that you want a hosting provider who has a reputation for great performance and speed.
Any host worth their salt will be quick to tell you about their uptime guarantee. A lot of times you'll see that guarantee right on their front page.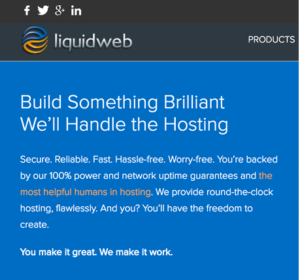 Reliability and performance are crucial when it comes to choosing your hosting partner. Technology issues are unavoidable for any provider, but you want to make sure that you've chosen a host who's going to be responsive and take performance very seriously.
Great Security
Having a backup plan in case of emergency is a must-have for all website owners. Not all hosts provide backups with your hosting plan so it's important that you check and see what options you have.
You also want your hosting provider to make sure it's staying up to date with the latest versions of the software that it runs on their servers. This means that they have available the latest stable versions of PHP and MySQL and that they have proper security protocols in place on their side.
You also want to have the ability to use a secure socket layer (SSL) certificate. It's good practice to use an SSL on your site, and it's also another of Google's ranking factors.
Scalability
Picture this:
You've launched your website and it's doing great. You're getting a steady stream of traffic. You finally get that call to be interviewed on that podcast you've been dying to get on and when you do, you nail it. Your traffic to your site jumps significantly, and you start to realize that the hosting plan you started on doesn't fit.
Your site goes down because you've maxed out the resources on your plan, and all that traffic is now disappearing down the drain.
That would suck.
But if you've got a host who you can grow with it's a problem that can be overcome pretty easily.
The hosting company you choose should be able to grow with you. It doesn't have to provide all the different kinds of services that I mentioned above, but it should give you a clear path as your site grows and have a way for you to grow with them.
Eventually you may have to migrate your site to another kind of service altogether. If you've got a good hosting company they can help you lay out the road map and what you'll need to do to get there.
A Few More Things To Look At
Technology will fail. I know, it sucks, but it happens. But when it does you want to have offsite backups in place so you can get back up and running with minimal down time.
Check in to big issues your host may have had recently and see how they responded. A couple huge names in hosting have had issues in recent times and if they're on your list, you'll want to see how they responded.
Media Temple – the choice of a lot of web developers and entrepreneurs – had a huge issue just recently where they had a widespread outage that took a LOT of sites offline.
Major Web Hosting Provider (MT) Media Temple in Culver City goes down/offline leaving many thousands of websites & servers inaccessable pic.twitter.com/4YAK4e0ihr

— South Pas News (@SouthPasNews) April 7, 2017
And it's not just Media Temple. It's happened to Bluehost too. Even Amazon had an issue recently.
Like I said, technology can break sometimes. But having a plan in the event of an emergency is crucial.
Service Options
Here's a pro tip:
You don't need virtually any of that stuff that some hosting companies try to get you to sign up for when you're trying to checkout.
I get it – every company wants to be profitable and make money. But some of the add-ons that are suggested when you're just trying to checkout don't make sense.
Here are a few things you do need.
disk space, bandwidth, and memory
You need to make sure you've got room to grow and handle traffic. I was recently working on a site that had a huge database and the site files of the site were in the magnitude of many – too many – gigabytes.
Your hosting plan needs to be able to provide plenty of disk space, bandwith and memory so your site has room to grow and operate at peak efficiency and be fast. Depending on the type of hosting service you're signing up for these things will vary.
Email
Not all hosting providers offer email services. If being able to host your email at the same place as your website is important to you, you will want to check this out before you settle on a hosting provider.
Backups
Ask your prospective host what emergency backups they have in place. You have to have an emergency backup solution in place, so ask to see what's available.
Keep in mind that off-site backups are a different solution.
SSL support
Being able to use an SSL certificate should be available on virtually all hosting providers. How they get installed and handled can vary greatly.
Using an SSL is also one of the ranking factors that Google uses for its ranking factors, so it's not really a "nice-to-have" any longer, but a must-have.
Software
Just as important as your hardware, is the software available to you on your server. There are a lot of different options that you able to run the latest version of php & mysql.
Content management systems like WordPress get lots of updates and you will want to keep those up to date. Sometimes there are minimum server requirements for major version upgrades like PHP 7 and MySQL 5.6
Hardware
You want to have your site running on the best hardware your budget can afford. The hosting company will be able to talk to you about how their hardware will help you to get the best performance from your site. …using the latest technology to power your site – not old servers
Conclusion
Hosting your website doesn't have to be complicated.
Sure, there are a lot of things to think about when it comes to figuring out how to host your website. It has to have the features you need, be affordable and easy to use.
Hopefully though, this will take some of the mystery out of making your choice.
So what do you think?
I'd love to hear from you. What do you think of this guide? Please leave me a comment below and let me know.